LUCI immers – Please your Eyes
$999.00
Luci Immers is a wearable device that lets you watch visual content in a never before view. The gadget fits straight to your eye to project the visual content making it one of the more immersive environment for you. If you had tried the Virtual Reality headsets, Luci immers should impress you. The small and portable design makes it easy to carry but I wish it was wireless because I would not want to carry around a piece of wire attached to my body. Here are few features of the product,
Stunning Visual Experience
1023" Giant Virtual Screen
3840*1080 Resolution with 3147 PPI
100K: 1 Contrast Ratio
Connect to Your Smartphone. Laptop. Game Console
Editor's Quote
Luci Immerse wearable definitely pleases your eyes!
Add to Wishlist
Description
LUCI Immers – A portable, lightweight wearable that delivers an incredible visual experience for entertainment
Product Description (As provided by the manufacturer)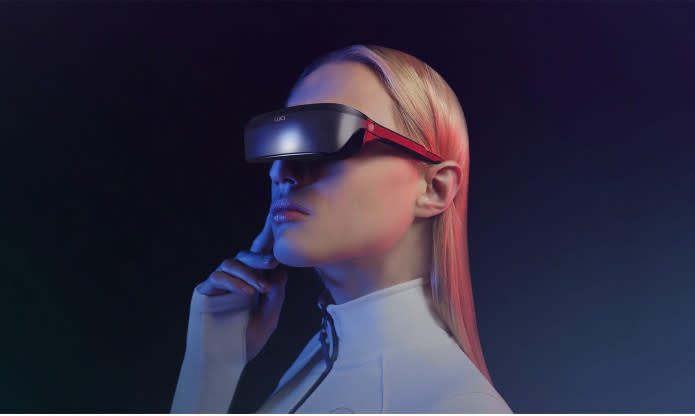 At the center of our passion lies the content, as we understand that the hardware is only as good as the media driving it. That's why we are dedicated to creating memorable experiences that emotionally connect users to content and to do this, we need the hardware in order to showcase the experiences the way we intended.
We want you to emotionally engage with content like never before. Witness every frame, every scene, and every minute detail of content through crystal clear optics that depict a lifelike image for the definitive cinema experience.
LUCI allows you to watch videos, play games and follow your FPV.  You can also use it as an extra monitor for your coding and designing; or an EVF for your camera. 

Check Out: Cool Wearables