10 Best GAMING Dedicated Smartphones of All Time
Ninad Maneghatta, 6 months ago
0
9 min

read
1
What according to you defines a masterpiece when it comes to smartphones? Perhaps you'd say camera quality. Or maybe, the clarity and the tools offered by the camera. Maybe you're not a photography savvy person and you are gonna use your phone for watching videos or pictures and whatnot. So, display extravaganza is you're after. Or you're just a simple guy who uses it to browse the web, use some nifty apps and listen to music. So, versatility is what you're after. But, no one can deny the fact that the biggest and most accurate test of any smartphone's prowess would have to be its gaming performance.
This is one arena where even flagship phones have failed in a spectacular fashion. So, fellow gamer, how do you navigate this marketing labyrinth and make the correct decision. Fret not, we're here to help! We highlight a few handpicked choices from the years of smartphone domination and let you know how we rank them.
Note – This is a compiled list of various models who we think dominate the gaming scene, from various sources. To keep it concise, only one model from each company is selected. If you think otherwise or feel certain models sadly didn't make it, let us know in the comments section down below!
Img source: techadvisor
Just to be absolutely sure, all bases must be covered. And in the budget-friendly range, there is no better alternative than the Nokia 6.1. Provided with a modest Snapdragon 630 and ample RAM, the Nokia 6.1 can handle moderate to medium-high gaming with no issues above which, it starts to lag and stutter. What it lacks in hardware, it more than makes up for it in terms of battery and display. Add to that a wonderful user experience and the trust of Nokia and you have a pretty slick device that is actually up to industry standards. This phone is the best option for frugal gamers.
Our Score – 7/10
Img source: CNET
What better way to start this list than by naming the major flagship players. Samsung has been a long-standing company in the smartphone market, delivering hefty flagship models every year. All of them have been a hit or a miss. The latest entry in the S Series, their flagship sector is the S9. A better, bigger, version of it is the S9 Plus. These beauties boast of an incredible camera, terrific display, gigantic screen and a powerful chipset. But does it really mean business when it comes to gaming? Display wise, the S9 will never disappoint you with its AMOLED screen and fantastic colour range. Every frame will run with eye-popping colours bound to make your game immersion better. The Snapdragon 845 can handle anything you throw at it with ease, contributing not only to gaming performance but almost the entire phone. Sounds like a pretty wonderful choice, right? Well, hate to burst your bubble, but the S9 isn't happy and sweet all the time. It is considerably expensive for the package it offers and has a mediocre battery range. On heavy gaming, you'll be frequently charging the device every few hours. You do get dedicated gaming tools to enhance your gaming experience and for recording as well. Overall, A solid package in a not so solid price range and a poor battery performance.
Our Score – 8/10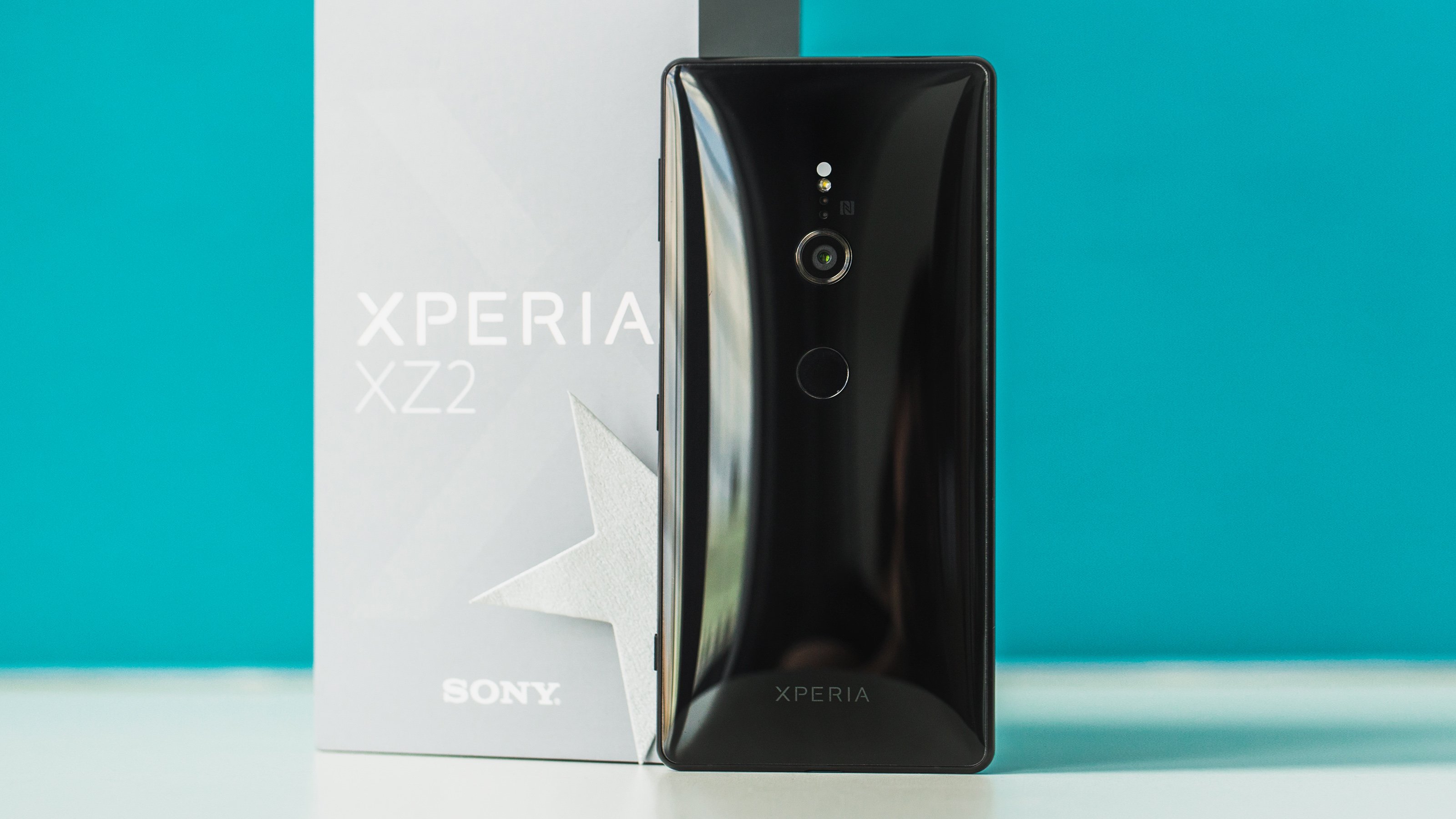 Img source: androidpit                                   
It's a shame that Sony chose not to focus on expanding their smartphone industry as much as their other competitors. This beast is so quality oriented, it delivers a gaming experience almost close to console and PC gaming. And that's not an overstatement. One of the coolest features here is a haptic feedback system with dynamic vibration that brings you a lot closer to the controller experience. Powered with the same chipset as the S9, it has a gorgeous 1080×2160 HDR display with one of the best speaker systems in this segment. It provides a consistent performance and beats the S9 in terms of battery backup. After all, which better place to look at for gaming phones, than the manufacturer of the PS4 hmm? A wonderful machine in a nifty price range minus quite a few features offered by other models in the same price range.
Our Score – 8/10
Img source: BGR
There aren't a lot of phones in the market that can match or have matched the simplistic beauty of a Pixel. Easily one of the best-looking phones currently, the Pixel 3 and 3 XL are a powerhouse and show it evidently in performance. It isn't the go-to choice for gamers but it provides where needed. A big downside is the average battery capacity and the hefty price tag. Needless to say, we might stay away from this one for gaming.
Our Score – 8/10
Img source: idropnews
Why should Android phones have all the fun??? The latest entry in the iOS franchise is the iPhone XS and the XS Max. Boasting an incredible 6.5-inch display, the XS Max is considerably bigger than the XS (5.8 inches). Both are equipped with an A12 Bionic chip, the best Apple has dished out till date. One point to pay attention to is that the XS Max has a longer lasting battery than the XS. Nevertheless, these are the most expensive phones in the list, and this is before all those fancy additions that make the iPhone truly yours. Gaming wise, it has the best app and games ecosystem and can effortlessly play almost every game on the Appstore. The "almost" is for the occasional stutters faced when playing a very demanding game, but that is likely to be fixed in the future updates. Anyway, iPhones are normally meant for the status quo than gaming or such, ain't it? So, this selection is a bonus for the Apple lovers.
Our Score – 8/10
Image source: Channel Post MEA
This is an exciting one. The Moto Z2 Force is probably the only phone that comes with a controller mod. Mods are various add-ons available for the Moto Z series and this one beats all of them. If it isn't handy already, the Z2 force is future ready with the Google Daydream-VR. A disappointing aspect of this phone has to be its 2730mAh battery. Combine that with a little yesteryear hardware and you still end up with a really good gaming option. This is a must try for all those customization-crazy users!
Our Score – 8/10
Let's move on to the heavyweights now, shall we? A wholesome device at a fantastic price range, it is possibly the best budget gaming phone ever built. Powered by a Kirin 970 AI Octa-core processor and 6GB RAM, it also includes a tool called GPU Turbo to get the maximum juice out of your hardware with ease. Additionally, it comes with a 3D Surround sound setup and a haptic feedback system like the Sony Xperia XZ2. Not to mention, it has a very funky circuit based back design which adds significant appeal to it. If you are bit tight on your budget but in a reasonable range, look no further. This phone will seldom disappoint.
Our Score – 8.5/10
Img source: Dbrand
It's astonishing to see how far OnePlus has come in 5 years. From being a nobody, to be the industry's most promising flagship manufacturers, OnePlus has come a long way. And they have just upped the ante by releasing their latest model, the OnePlus 6T. Using the same chipset as the previous phones discussed, you can expect lightning-fast performance from the 6T. Add to that a whopping 8GB of RAM. Remind me again, is this a phone or a mid-level laptop? The beautiful display and powerful hardware can handle literally anything at its utmost glory. Need we say more? Also, with a 3700mAh battery, you can have an amazing gaming session without any interruptions. A downside might be the looks but hey, who cares about the looks when it's got the bragging rights as arguably the best phone in the market right now and maybe the best phone we've seen in a long time.
Our Score – 9.5/10
Where to even begin with this one? This powerhouse is essentially a PC in a phone. Of Course, coming from the ASUS ROG (Republic of Gamers) PC range, this is bound to happen. The phone has some interesting gaming features. It has three AirTrigger ultrasonic touch sensors to serve as shoulder triggers while holding the phone in landscape. In addition to its USB Type-C port on the bottom, the device has an extra USB Type-C port on the side, so you can connect the phone up to an optional WiGig gaming dock. Last but not the least, there's an X Mode, activated by squeezing the sides of the ROG Phone, to increase the hardware performance. All this powered by a Snapdragon845, it's every gamer's dream phone. Definitely a monster.
Our Score – 9.5/10
The best of the lot. True contender of the best gaming phone ever. Mesmerizing in every way. Need I go on? Razer is another PC oriented company like ASUS heading into the smartphone territory. And what a legend has it produced. The company launched the Razer Phone and were met with critical acclaim. They then released the Razer Phone 2, which is an improvement of its predecessor in every single area. The RP2 has 8GB RAM and a 5.7-inch display with a mind-blowing 120Hz refresh rate. Most PCs don't have that rate. It also possesses a 4000mAh battery, enough to cater to all your gaming needs. A Snapdragon 845 processor, Dolby Atmos speakers and their massively popular Game Booster software, it has everything! Having a LED lit logo at the back, this phone is not that heavy on the budget either compared to the AAA flagships discussed here. To further please the gaming audience, the company have also added a Raiji Mobile Game Controller to use with this phone, although it can work with any Android phone. Hats off to Razer for this genius machine!
Our Score – 10/10
So, this concludes our 10 best gaming phones list. Feel someone else deserves a spot here? Maybe some phone might not be worthy enough to be on this list…
Let us know your thoughts and opinions. Happy Gaming!
Related posts