Aerowood – A Tiny Modular Wooden Drone
$150.00
Have you ever thought of wooden drone? Do you want to build your drone from the scratch instead of using ready-to-fly drones? Here is a product that makes your wish come true. Aerowood is a DIY wooden drone kit that allows you to build a drone from scratch. Customize your drone, give your own look, and enjoy the aerial view. Aerowood provides about 180 components that helps you build your drone. It also provides 720p HD camera to capture the view.
So its time to switch to a customizable eco-friendly wooden drone.
Editor's Quote
Welcome to the world of modular eco-friendly drones. A major turn over from ready-to-fly drones.
Add to Wishlist
Description
For drone lovers who want something more than a ready-to-fly drone, we have come up with the best gift for you: Aerowood, a wooden DIY drone that can be customized according to your preferences and be built completely from scratch.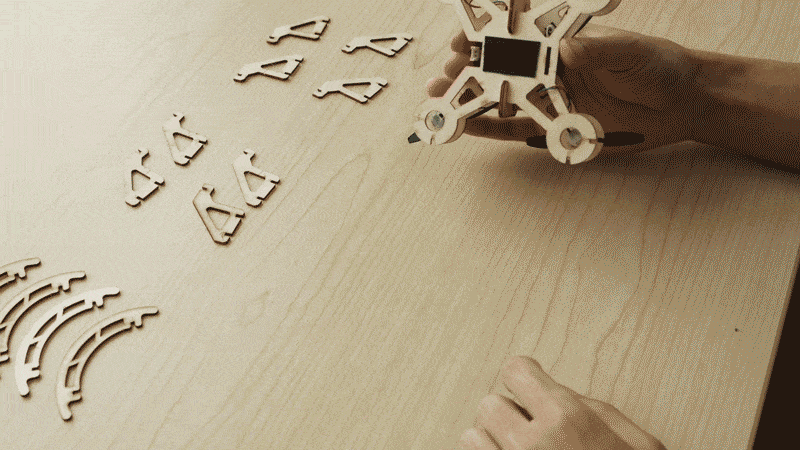 Rediscover the world with Aerowood! The world is beautifully different from a new angle.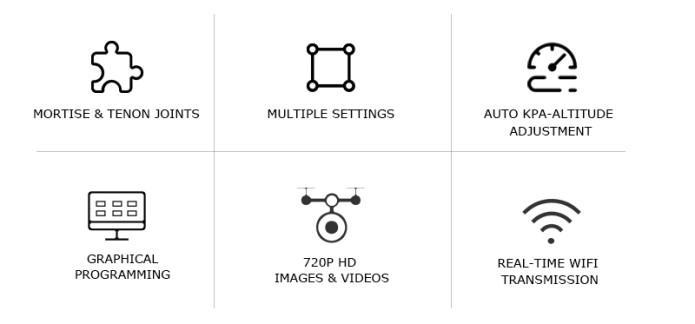 Don't underestimate the power of Aerowood by the simplicity of its look. Aerowood is equipped with sophisticated technologies including 720P HD camera, real-time transmission, one key return, and stable hovering technologies.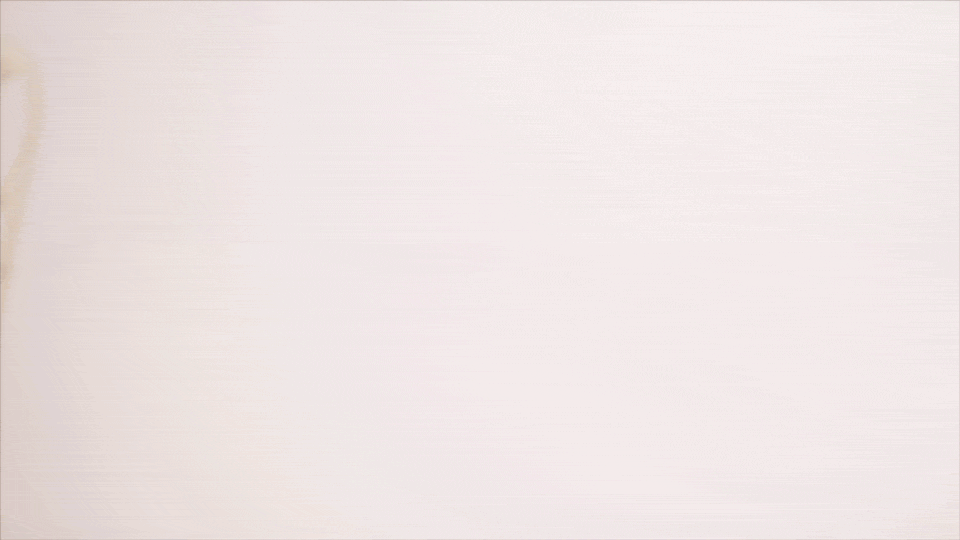 The drone kit contains nothing else but 184 pieces of safe and eco-friendly wooden components that are approved by the FSC. The drone is to be assembled like a 3D jigsaw puzzle with wood joinery mortise and tenon joints. You won't need any glues or nails to interlock the parts.
Upgrade to the 4-in-1 Kit to get a comprehensive DIY experience with Aerowood! The kit offers the four most popular frame settings: NINJIA, TAIJI, SOPHON, and CUBEE. There are many more possibilities in terms of frame settings for you to explore. Each setting comes with a unique flying experience. Keep on exploring!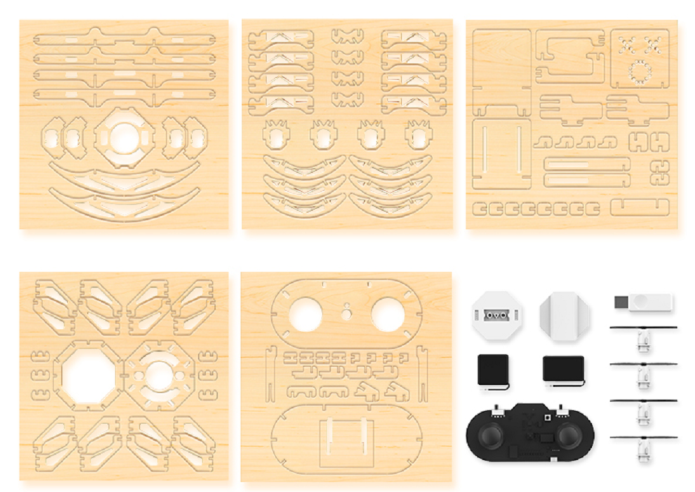 The 4-in-1 Aerowood Kit is equipped with one remote control and two sets of batteries, allowing you to switch among 4 frame settings.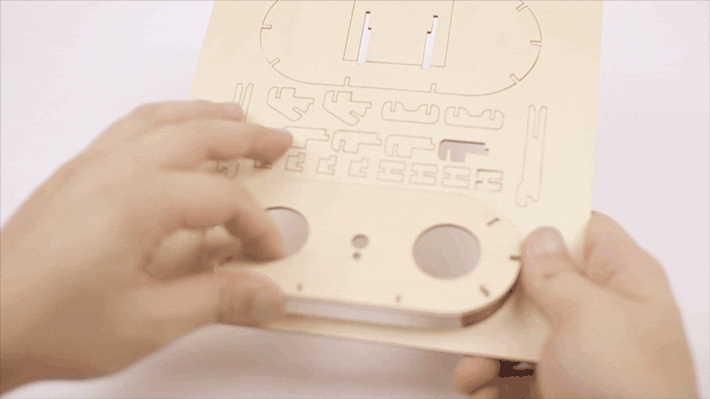 Not only are you able to DIY your own drone but also your own remote. The remote, equally as eco-friendly as the aircraft body, is also made up of renewable and recyclable parts.  If you want to have complete control over your drone, or take your flying experience to the next level,  build your own remote to fly like a pro!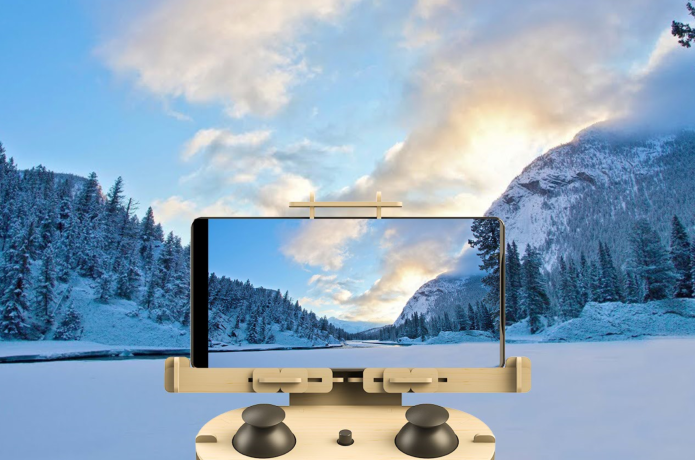 Equipped with a 720P HD Camera and real-time transmission, Aerowood synchronizes high-quality images and videos onto your device in seconds. With a slight change in perspective, everything looks so beautifully different from what you see at ground level.

To make your flying experience smarter and easier, Aerowood can automatically return to its home location in one click. Even if Aerowood flies out of its range under Safe Mode, or if the aircraft encounters a signal loss, it is still capable to return to its initial starting point.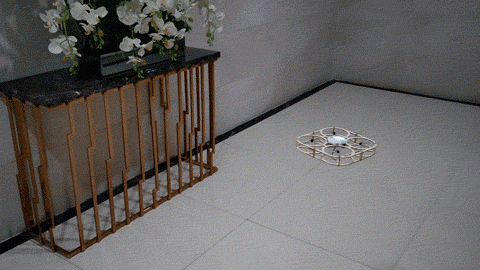 Aerowood can hover perfectly in air with no drifting, holding both position and altitude at the exact level you command.

You can set height and distance limits to keep your flights within a safe range. If you command your drone to fly beyond your set limits, the drone will cease from going further once it hits the limits. If Aerowood detects no signal, it automatically returns to your initial starting point. You don't have to worry about losing your drone when it is smart enough to find its way home.

With a minimalist wooden design, we manage to bring down the weight of the aircraft to 79g. Aerowood should be the lightest drone you will ever see.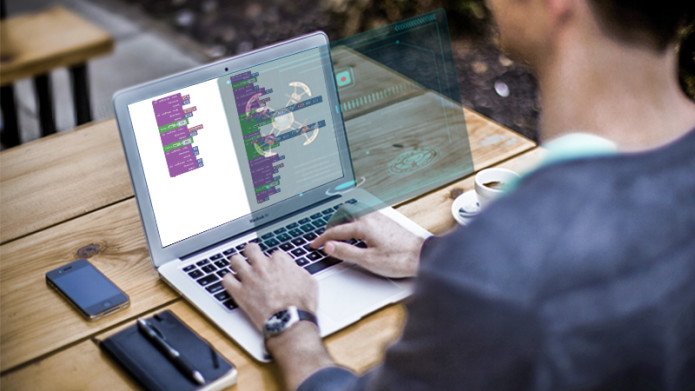 Check out: More Cool Drones