GIGA Pump – Small Powerful Portable Pump
$55.00
Well, well, well, What do I say about this mini air bomb!!! This gadget is definitely going to be super useful. GIGA pump, is a small yet powerful air pump that is a solution to all your inflatables. I know there are hundred's of air pumps in market. But what makes it so special is its size. Its as small as your charging adapter and can be carried everywhere. It can blow as well as remove air from inflatable. You need not hold it, just attack it to inflatables and it does everything. This device has to be charged and it is completely waterproof. This is gonna be super useful gadget for sure.
Editor's Quote
Super Useful Gadget for every House
Add to Wishlist
Description
GIGA PUMP
[As Provided by Manufacturer]
Super powerful
The flow rate of GIGA Pump can reach 265L/min and the pressure can reach 1.8KPa. It is the perfect tool to bring along when going to the beach in summer; it can quickly inflate and deflate your swimming tube, air mattress, and any other inflatables. With GIGA Pump, you do not have to worry about blowing air with your mouth.
GIGA Pump is not limited to outdoor use, but also perfect for household use. GIGA Pump is also designed to work with vacuum bag to store spare comforter and out of season clothes. Turn on the deflation switch, it will suck up all the excess air within the vacuum bag quickly.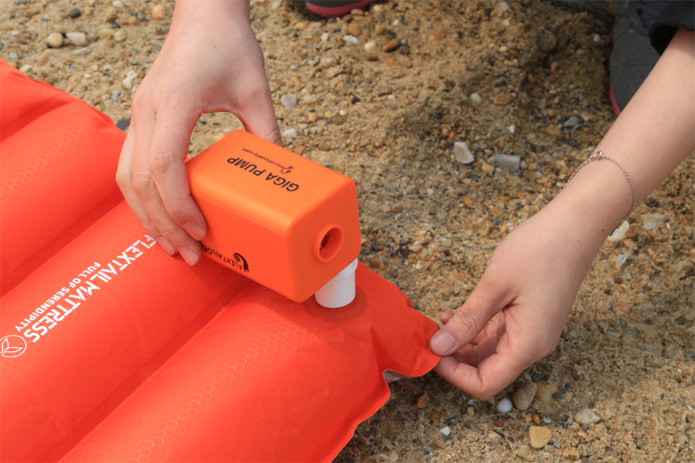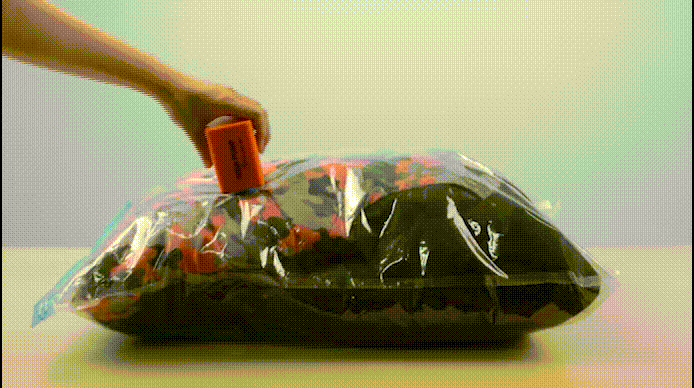 IPX4 waterproof
GIGA Pump is designed with IPX4 waterproof material, protect itself from water damage.
Made with high-quality materials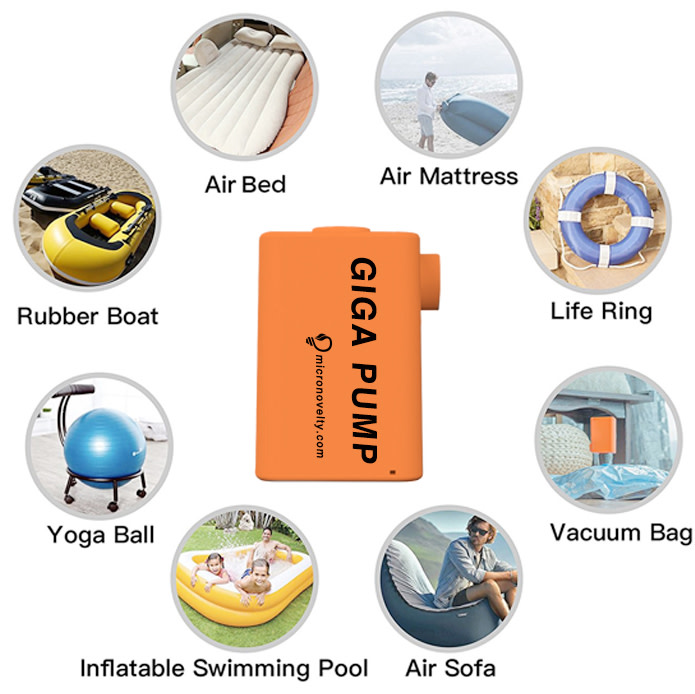 Made with solid ABS engineering plastics, GIGA Pump is super durable. After numerous falling tests, it is proved that GIGA Pump still works perfectly after dropping it from 2-meter high. Its hard shell ensures it remains solid when the temperature is below minus 30 degrees.
Incorporated with high-end technology and excellent design gives GIGA Pump the outstanding impermeability.
Long lasting battery
With a built-in lithium battery of 3600mAH, makes it the perfect tool to use in the outdoors. On a single charge, it can inflate 50 swimming tubes, 10 air mattresses, and deflate 20 vacuum bags. Tested by the strictest Korea KC test, it is proved that the battery can inflate up to 500 times and recharge up to 20 million times.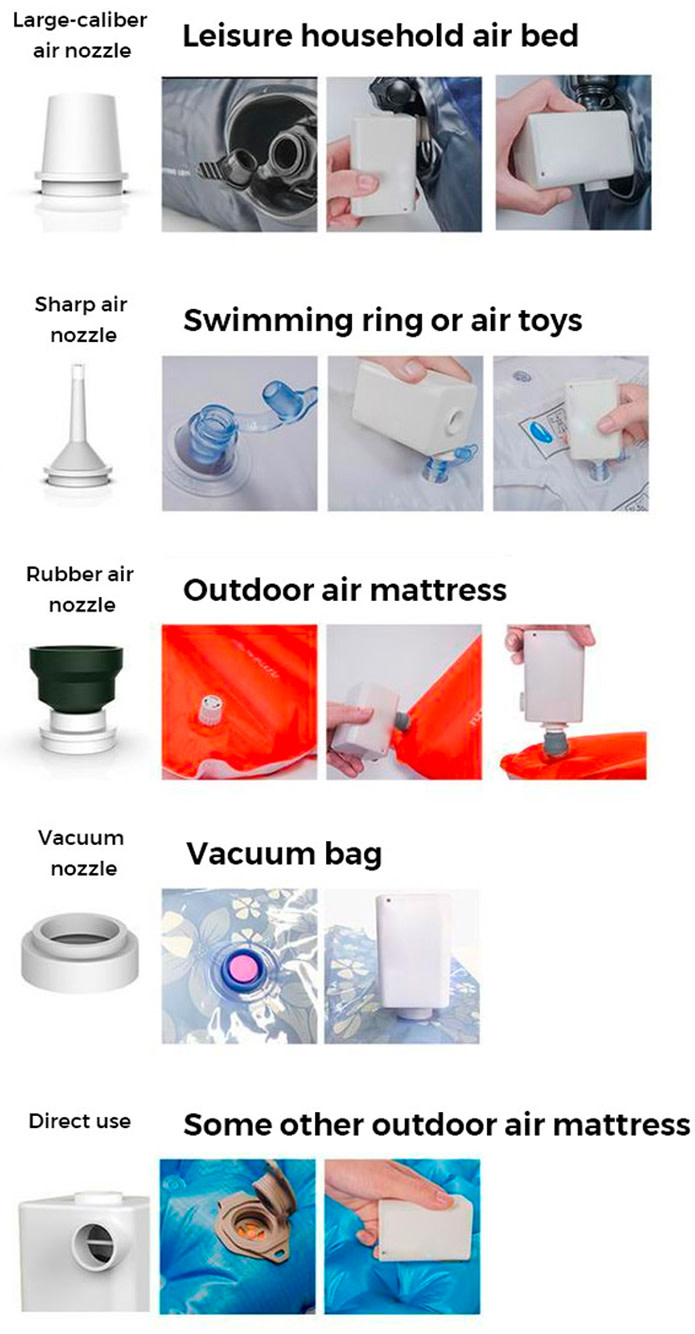 Also Check Out : Gadgets Under $50